Complementary Collections
For the perfect blend between ceramic and marble, turn to Subway Ceramics, a Heritage Tile collection. Marble Mosaics and Subway Ceramics are the same thickness, allowing them to be used together.
Perfectly match your marble floor to your ceramic tile using the guide below.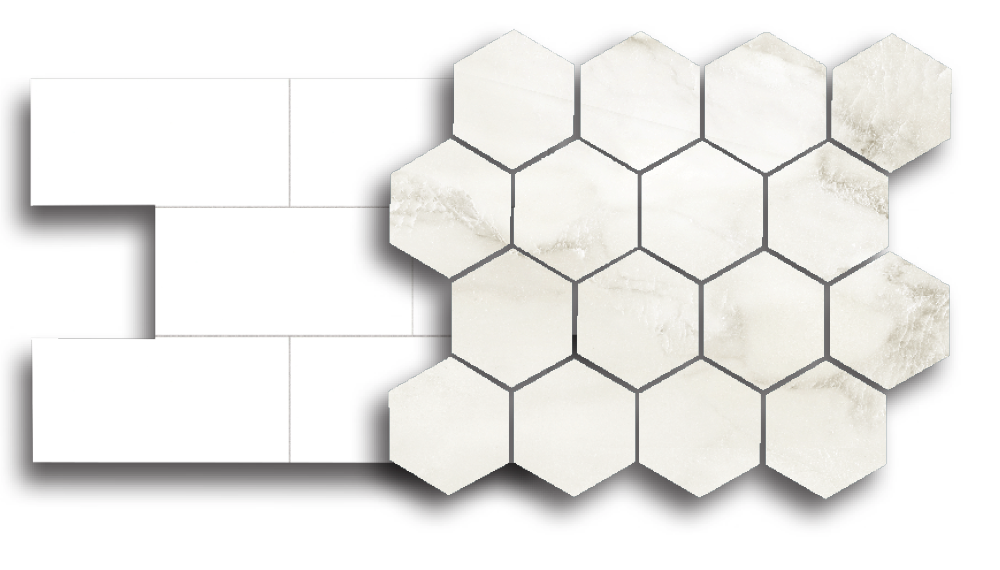 Gloss White ceramic tile [10] with Statuary White marble
This neutral white glaze coordinates with most any porcelain fixture in a corresponding color. This marble exhibits a fine balance between beige and gray veining making these two a perfect pairing.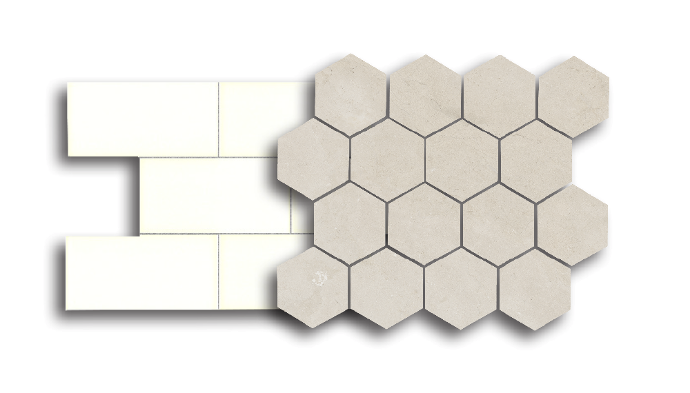 Gloss Bone ceramic tile [11] with Crema Marfil marble
This classic warm white glaze is a natural companion to the cream tones and cinnamon veining common to this popular stone. Even though Crema Marfil is actually classified as a limestone, it is essential to our collection.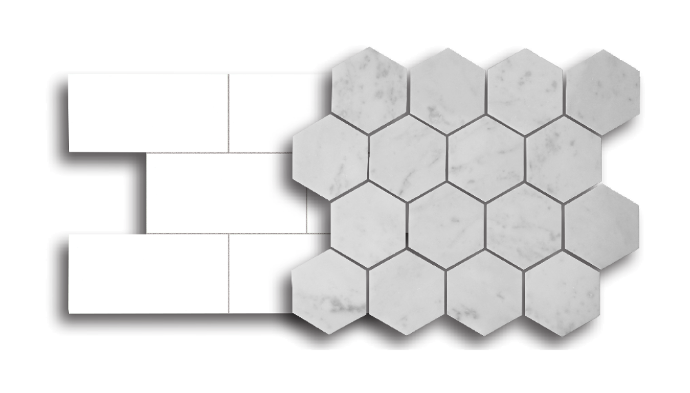 Gloss Bianco ceramic tile [12] with Carrara White marble
Known for its cooler range, Carrara has always presented a challenge to designers concerned about the dissonance often experienced with conventional white glazes. Not so with this harmonious pairing.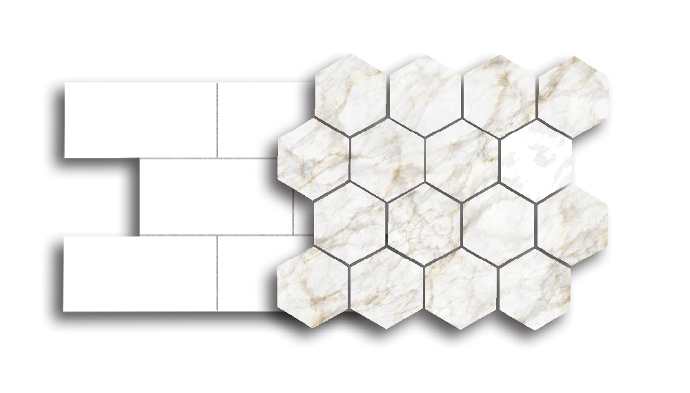 Gloss Avalon ceramic tile [14] with Calacatta Gold marble
Avalon is the restoration white glaze, as it matches the patina of the original, vintage prewar ceramic subway tile found in many of our period homes. Calacatta has that same amber tone that resonates with Avalon beautifully.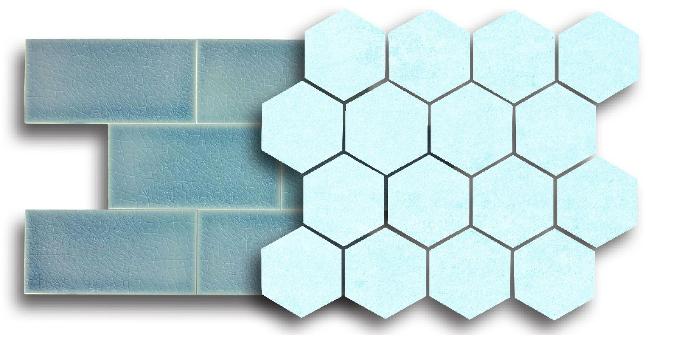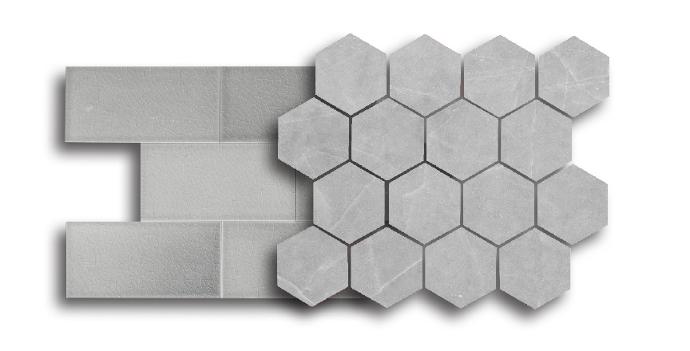 Sky Blue ceramic tile [33] with Blue Celeste [HT] marble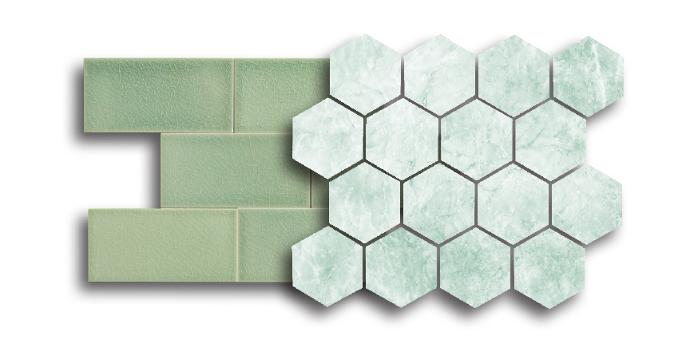 Celadon Green ceramic tile [42] with Ming Green [HV] marble
Heather Gray ceramic tile [41] with Thala Gray [HI] marble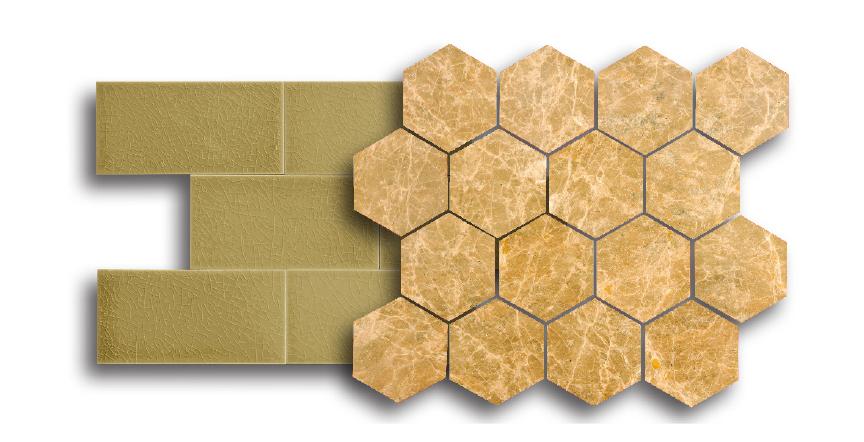 Khaki ceramic tile [43] with Light Emparado [HP] marble